Tag:
Sweter Fellow Traveller
No dobra! Przyznajcie się jak wyglądają Wasze sweterki… pod pachą? Konkretniej oczka, w miejscu łączenia
About me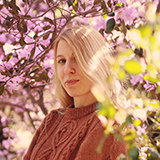 My name is Marzena and I am a knitwear designer, travel lover, pink fanatic and just a very happy and romantic girl, who admires everything connected in any way with nature.