In this post you will learn everything you need to create fluffy and cute little roses on your Telopea sweater! You will find helpful tips and a video tutorial here, where I show you step by step how to make bullion stitches.
If it is your very first encounter with embroidery, I believe the fact that it was also my debut, will encourage you. So let's do it together!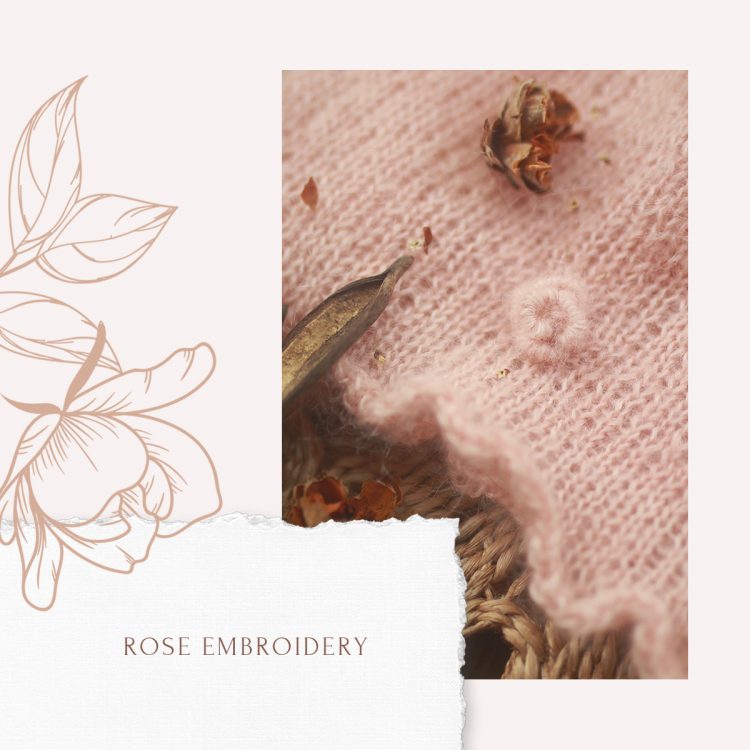 Telopea sweater is a small and incredibly simple project full of charming details. It is at the same time an elegant and highly romantic design, which perfectly matches any dress or skirt. Its main features are lightness achieved by using a lace mohair yarn, lovely wavy bottom which curls up like petals, decorative cuffs and embroidered roses all over the body!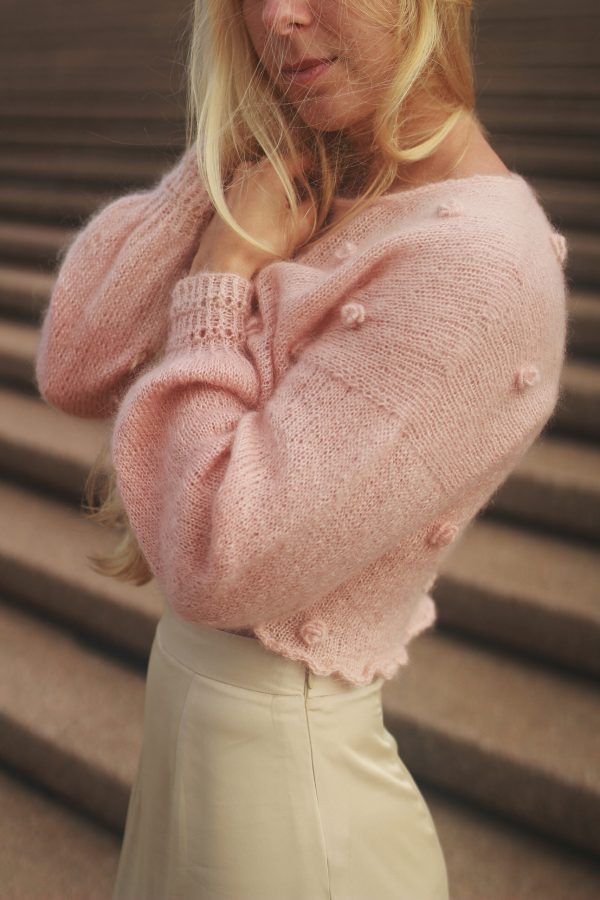 You will find detailed instructions for making this sweater in the pattern, which you can buy now in my Ravelry store. The project is suitable for beginners and takes extremely little time to complete. But now let's focus on embroidery!
The tutorial is about embroidering roses on a Telopea sweater, but you can successfully use this method in any other project.
a finished and blocked sweater
a long needle with a large eye. You can use either embroidery or tapestry needle
a long piece of thread of the chosen yarn
locking markers or safety pins
scissors
Before you start working on your roses, make sure your sweater is 100% ready. To do this, wash and block it carefully. Thanks to this, you will be sure that no modifications of length or width are needed. Removing the embroidery will be a real pain, not to mention the time you need to make all the flowers. Trust me, it's not worth the risk!
Using the locking markers or safety pins, determine the location of all roses. The pattern includes schematics with my layout suggestion and also schematics of the flower.
You can use any yarn you like! However, if you want to achieve the same result as I did, stick with the same yarn you used in the project. In my case, these are two strands of Along avec Anna Silk Mohair in Tourmaline colour.
Embroidering with a mohair yarn requires a bit of patience – the fluff sometimes catches on itself, making pulling the thread little tricky, but I assure you that the final effect is worth it! Roses made from mohair are extremely plump and fluffy!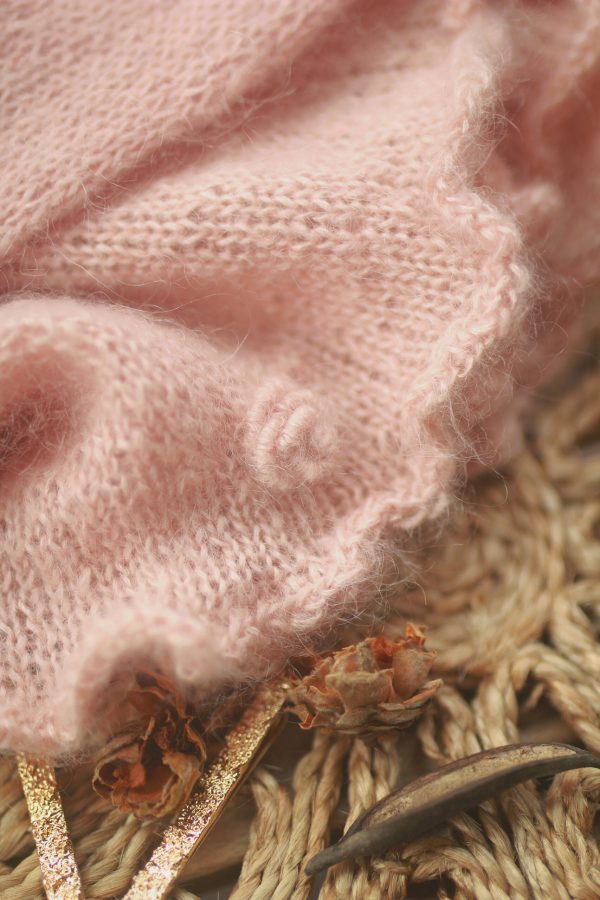 There is nothing left but to invite you to watch my video in which I show you step by step how to make one full flower. Good luck folks!

If you still need help, be sure to let me know about it in the comments section. I am here to help you solve any problems and make knitting as easy as possible.